United States of America

---

---

---

---

---

---
Regions

show more Regions
Resorts

---

---

---

---

---

show more Resorts
Ports of Call

---

---

---

---

---
Florida Travel Guide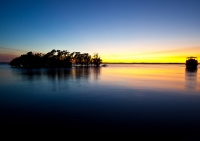 Sunset in Everglades National Park © Esther Lee
Florida Travel Guide
The Sunshine State is aptly named; a sunny destination all year round, offering visitors incredible culture, great food and recreation. There is always something to see and do in Florida, and whatever your taste you'll find something in which to indulge. Temperatures are comfortable, the atmosphere laid-back, and the air abuzz with activity. Home to some of the most marvellous beaches and resorts in the US, those in search of a memorable summer holiday know that Florida is the place to be.
For many, a holiday in Florida is not complete without a trip to the world famous Walt Disney World for a chance to have some childish fun and fulfil childhood fantasy in this magical wonderland. Known to be the ultimate amusement park, adults and children alike enjoy exploring the four individual parks which are home to incredible rides and facilities. Universal Studios Florida also offers a unique experience with The Wizarding World of Harry Potter, the Islands of Adventure and the Wet 'n Wild Waterpark to name only a few, making this an attraction many holiday-makers put at the top of their list.
Of course, Florida's world-renowned beaches are a must, graced with beautiful white sands and crisp blue waters, perfect for relaxing and catching that all-important tan, but also a great playground for families with children. Restaurants line the coast as do hotels that cater to a range of budgets, making for an ideal holiday spot.
Florida will also have those in search of a little history more than satisfied. The Florida State Parks give visitors insight into the historical significance of the state and also offer many recreational activities. Miami's Biscayne National Park as well as the Everglades National Park are popular stops for those looking for something outdoorsy.
There is certainly something for everyone in this bustling state of activity, flare, art and culture. Florida will satisfy any keen holidaymaker; you need only take a trip and see for yourself!
Best time to visit Florida
The weather in Florida is famously agreeable. Summers in the Sunshine State are long and warm, often humid, with frequent thunderstorms. Winters are mild and cool, but by no means cold. Taking a trip in April or May is considered ideal; not too hot and humid, but comfortable. Coastal areas across the state do not get too cold in winter and experience a welcomed breeze in summer, making for pleasant temperatures all year round. Read more on Florida's Climate and Weather.
What to see in Florida
-Admire the varied works in the Tampa Museum of Art.
-Marvel at the sea life at Sea World Orlando.
-Explore the unusual Coral Castle.
-See wild animals in the Busch Gardens of Tampa.
What to do in Florida
-Catch a ride at the Walt Disney World amusement park.
-Relax and catch a tan on the beautiful Miami Beach.
-Explore the Biscayne National Park and its natural beauty.
-Enjoy the unique and picturesque Florida Keys.
Getting to Florida
There are direct flights to Florida from London and most major UK cities, with a flight duration from London of roughly 10-11 hours. Orlando International Airport is the major airport in Florida, and there are flights to Florida available from practically anywhere. Get more information on Florida Airports.
Read
Their Eyes Were Watching God by Zora Neale Hurston, Rabbit at Rest by John Updike, and Continental Drift by Russell Banks.
Watch
Big Trouble (2002), Wild Things (1998), Key Largo (1948), Recount (2008).
Drink
The mojito, the Cuba Libre and other Cuban drinks are very popular at bars across Florida.
Eat
'Pink Gold': the delicious shellfish of the Sunshine State, is a must-have when visiting Florida.
What to buy
Walt Disney souvenirs, Miami t-shirts and Florida State Parks guides.
What to pack
Plenty of sunscreen, a swimming costume and towel, and a comfortable pair of walking shoes for sightseeing.
What's on in Florida?
The charming village of Coconut Grove hosts the Coconut Grove Arts Festival in February. Calle Ocho is also held in Florida, giving visitors a chance to share in one of the biggest street parties in the world. For serious party-goers the Ultra Music Festival is one not to miss. For more information about what's on in Florida check out Florida Events.
Did you know?
-In 2014, Florida surpassed New York State to become the third most densely populated state in US.
-Florida is the flattest state in the US.
-Florida is the largest producer of citrus fruits in the United States and second across the globe.
A final word
From the magic that is Walt Disney World, to the magnificence and natural beauty of the National State Parks and Miami beaches; the Sunshine State certainly has something for everyone.