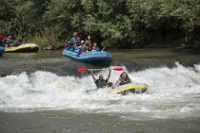 River Rafting in Galilee © israeltourism
Galilee is renowned for its natural beauty and ancient biblical sites. Outdoor enthusiasts will enjoy the region's many fun activities, which include camping, cycling, hiking, horse-riding, kayaking, 4x4 tours and river-rafting.
Seasoned rafters and kayakers will find the area's white-water scene tame. Amateurs,…
read more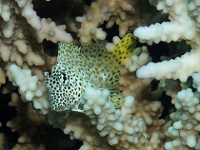 Scuba Diving © Rob
Israel is one of the scuba-diving world's better-kept secrets. It is a fantastic destination for amateur and veteran divers, as well as snorkelers.
Indeed, many consider the Red Sea to be among the planet's premier underwater realms, with its gorgeous coral reefs, rich marine life and excellent visibility. Some…
read more